Mary Smith Speaks at Indiana Surety Bail Agents Association
Mary Smith is the CEO of bonding company Smith Bonds and Surety, headquartered in Toledo, Ohio and is the Mid-America Director for the Professional Bail Agents of United States (PBUS).
On October 12, 2016, she spoke at the Indiana Surety Bail Agents Association. Below is a transcript of her speech.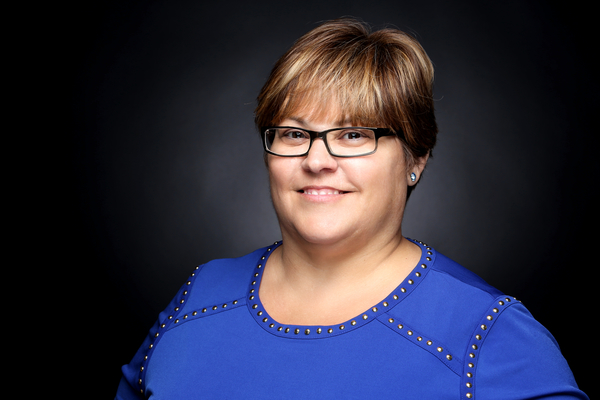 Good Afternoon Ladies and gentlemen:
I want to let you know how exciting it is to be back in this great state of Indiana and to see so many familiar faces again.
I have always said, how I loved it here in this great state. I have many fond memories of the agents that I met here and it is an honor to be able to come and speak to you at such a vulnerable time not only in Indiana but all over the country. For those who do not know me, I am Mary Frances Smith and I have been in this business since 1989. Before I begin on the subject I am here to speak on, I want to read you something that seems so important with today's war that we have been forced to enter.
The Man in the Arena:
It is not the critic who counts; not the man who points out how the strong man stumbles, or where the doer of deeds could have done them better. The credit belongs to the man who is actually in the arena, whose face is marred by dust and sweat and blood; who strives valiantly; who errs, who come short again and again because there is no effort without error and shortcomings; but who does actually strive to do the deeds; who knows great enthusiasms, the great devotions; who spends himself in a worthy cause; who at the best knows in the end the triumph of high achievement, and who at the worst, if he fails, at least fails while daring great so that his place shall never be with those cold and timid souls who neither know victory nor defeat.
Today I am here to talk about PBUS. This is the national Professional Bail Agents of the United States. PBUS was founded in 1981 in St. Petersburg Florida. Beth Chapman is the current President.
I was elected to serve on the Board on February 24, 2016. Right after the election, we had our first board meeting and had presented to us House Bill 4611. This bill was introduced that morning in congress by Representative Ted Lieu out of California. By September of this year 33 congressmen and women have signed on to co-sponsor this bill. On September 7, 2016, Indiana Congressman Andre Carson signed on. Mr. Carson is from district 7. His contact information is: 300 East Fall Creek Parkway North Drive Suite 300, Indianapolis, Indiana 46205. His phone number is 317-283-6516, Fax is 317-283-6567.
This bill is not going to be passed by this congress because right now it is stalled in a sub-committee. But the general election will make a Hugh difference for next year.
We hit the ground running right away. I was to get back to my district and begin working with the board of directors in each state I represent. I had to laugh when I looked at my district. I serve the following states: Indiana, Illinois, Kentucky, Michigan, Ohio, West Virginia, Wisconsin. Illinois, Kentucky, Wisconsin don't have any bail agents. Boy they gave me the hardest states. Ohio was easy, I sit on the board of that association. Indiana great. I know the officers very well. Michigan hasn't had an association meeting in 4 years. We are organizing one as we speak. West Virginia I was told doesn't want one. Sweating that conversation. It has always been a policy of PBUS to not enter a state and work on changes unless invited. Well this past year, we have opened up to each association that we are here to help when called on.
In September of 2012 I was sent out to Washington D.C. to attend a really informative meeting from justice police institute. This group said that bail agents are irresponsible, greedy, unprofessional and they were going to work with this administration to rid the United States of these bottom feeders.
(Their words not mine) Three bail agents were in the room listening. They described their plan of attack on us as if cooking a frog. You put the frog in the pot of cold water and slowly turn up the heat. Now they are hitting us from different angles. It is very important that we know what they are doing?
The bill I just spoke to you about
Three Federal lawsuits. Texas, Georgia and San Francisco.
And going state to state working with the counties to build pretrial services.
The Department of Justice is behind this movement but what is their objective? Well I can tell you they are building steam but it is so much more important to you not only as the fact that you are going to lose your career but that government taxpayer funded pretrial will cost so much more that we taxpayer will be strapped. In Indiana there was a decision that the Supreme Court made and that created rule 26. Now that rule is very important because even though it says should, and shall and must are absolute. Should is very suggestive to judges that do not want to be challenged in the Supreme Court.
Also we have county pretrial services that are going county to county trying to build up their this is funded by the Department of Justice. In 2015 49 award grants were given to the various cities and towns across this state to work on improving the pretrial. The city of Indianapolis received $926,551 of your Federal tax dollars to the Edward Byrne Memorial Justice Assistance grant. I have given this information to your President.
How are we doing on our side of this issue? There is wonderful work being done by the officers of the PBUS our President Beth Chapman flew to the state of Connecticut and worked to stop the elimination of bail there. Also we have very unlikely sources that are helping us. I want to read you portions of a letter from Judge Craig Dearmond out of Danville Illinois.
And of course you. In this great United States we have to believe that we are still under the constitution where we the people have the final say. Ted Poe has introduced a bill this past month to force pretrial services and the Department of Justice under citizens right to know act of 2016. This bill, if passed, will make sure that these grants are worth it. The very issues we face right now is government vs. private industry. Plain and simple. We must work to make sure that our industry is not lost to government takeover. And I will close with a quote from Benjamin Franklin.
"I think the best way of doing good to the poor, is not making them easy in poverty, but leading or driving them out of it. In my youth I traveled much, and I observed in different counties, that the more public provisions were made for the poor the less they provided for themselves, and of course became poorer. And, on the contrary, the less was done for them, the more they did for themselves, and became richer. –Benjamin Franklin.